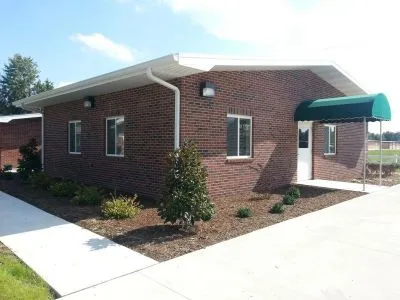 What is Aquatic Therapy?
Aquatic therapy uses the healing properties of warm water to lessen pain associated with arthritis, fibromyalgia, and spinal/joint injuries. Water therapy a
llows patients to begin therapy sooner and enhance post surgery recovery.  
While performing treatment using aquatic therapy the buoyancy of water eliminates 20% to 100% of a patients body weight, allowing more gait and balance exercises to occur than when performing traditional land therapy.
Aquatic Therapy can benefit those suffering from:
Back Pain

Joint Pain

Joint replacement

Neurological conditions including: Parkinson's Disease, post stroke effects, head injuries, balance disorders

Sports injuries for all ages
Why Choose Health Facilities Rehab Aquatic Center?
HydroWorx 500 Series is a specialized therapeutic pool

Variable speed underwater treadmill

Underwater camera system to monitor and measure progress

Controlled water and room temperature

Patient Lift

High powered jets for resistance training and muscle strengthening

Hydro Massage system with adjustable flow for light or deep penetrating massage to soothe arthritic joints and sore muscles
What is Required for Aquatic Therapy?
Physician's Order

Private Insurance

Private Pay

Medicare Part A and B
Is Aquatic Therapy Right For Me?
Consult your physician today to decide if Aquatic Therapy is the right approach for your physical rehabilitation needs!